We the people of Our Lady on the River Parish state in a common voice that we are a united Catholic community, bringing together three unique sites, each one being essential to the whole.
We welcome all people into our community. We support the human and spiritual needs of each person with dignity, which strengthens our bond as members of one Body sustained by the Eucharist.
Guided by the Holy Spirit, we commit ourselves to the formation in our Catholic faith at all ages. We will provide a deep and firm foundation for our youth through Catholic education and good example.
We reach out to the greater community through our acts of service and prayer through the intercession of Mary, our Blessed Mother.

News in Education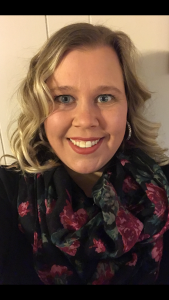 Dear OLR and Holy Cross Catholic School Community,
Thank you so much for the warm welcome into my position as Holy Cross Catholic School's principal. I look forward to what the future holds!
I wanted to share a little bit about myself. I earned my Bachelor of Science degree in Elementary Education from Oakland University and have taken graduate classes to further my education in the areas of special education, reading, early childhood, and math interventions. I am pursuing my Masters in Educational Leadership. While I have worked here at Holy Cross for the last three years in early childhood and intervention, I have previously taught in Memphis Community Schools. I was a Consumer Programs Presenter for the Michigan Attorney General for three years prior to teaching at Holy Cross. I also have experience early in my career in urban school settings, as well as a unique opportunity to teach at Cranbrook Institute of Science.
I will utilize my experience and approach to education and leadership to work hard for Holy Cross Catholic School. As a parent of two children in the school, I always have a parent's lens through which I see things as well. As an educational leader, I will always strive to lead by example in all facets – in my faith, professionalism, dedication, and consistency.  I want to play a key role in creating an educational environment in which the staff is happy to work in, students and parents want to be a part of, and the parish is proud of. As the principal, I will diligently work towards Holy Cross Catholic School's goals.
Sincerely,
Mrs. Davenport