CSA UPDATE
By now some of you have received the letter sent out by the Archdiocese from Fr. Terrien.  Please pray about how you can help us reach our goal, if not through a pledge of your own but through prayer for others to be able to step forward and make theirs.
Take time to read the brochure enclosed with the letter.  Especially the frequently asked questions.  The second one focuses on what happens if our parish exceeds its goal.  This is the best way to give money to the parish that comes back to us without increasing our CSA target for the next year.  Christmas donations although not assessed the diocesan tax are part of the formula for figuring out our CSA goal.  Memorial donations and fundraisers are assessed the diocesan tax.  CSA refunds are neither taxed nor included in the formula for the next years CSA.
If you have received this letter and have recently sent in a pledge please forgive us.  Sometimes the information gets slowed down in the mail.  You may call the office and we will be able to verify that your pledge has been received.
Please prayerfully consider what you can donate for the CSA and either mail in, drop off at the office or in the offertory basket, or go online to make your pledge.  As always thank you for all that you do for our parish.
Again this year you can make your pledge online at:          http://olotr.aodcsa.org .  Just make sure to select:      2020 CSA as the fund.                    
THANK YOU!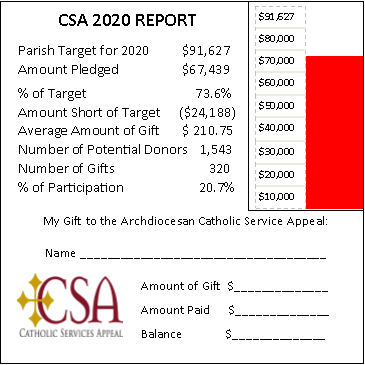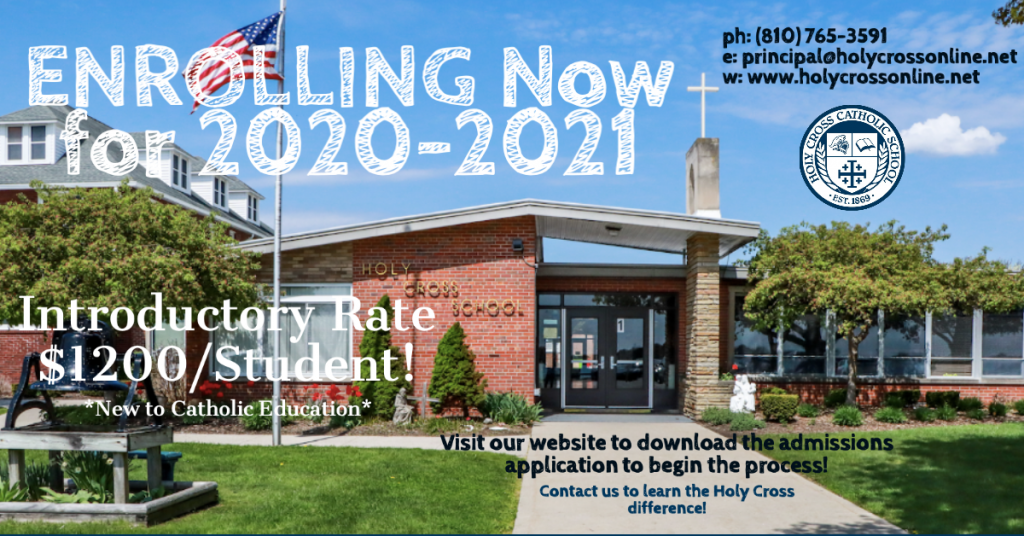 From the Desk of the Principal…
My heart is full! Welcoming students into the building this past Thursday has brought such joy.  Our past weeks have been filled with preparation to provide a safe and welcoming environment for all of our students learning both in person and through distance learning.  It is with great pride to share with the parish that our student enrollment is growing leaps and bounds and some of our classes currently now have waiting lists. Although our school year has officially begun, we are still welcoming students throughout the year. Please continue to pray for our student body and staff for a successful 20/21 school year.
Betsy Davenport. Principal
Holy Cross Catholic School
618 S Water St
Marine City, MI 48039
PH: 810-765-3591           FAX: 810-765-9074
www.holycrossonline.net
Mrs. Betsy Davenport, Principal
Cardinal Mooney Catholic High School
660 S Water St
Marine City, MI 48039
PH: 810-765-8825         FAX: 810-765-7164
www.cardinalmooney.org
Mr. David Evans, Principal
We the people of Our Lady on the River Parish state in a common voice that we are a united Catholic community, bringing together three unique sites, each one being essential to the whole.
We welcome all people into our community. We support the human and spiritual needs of each person with dignity, which strengthens our bond as members of one Body sustained by the Eucharist.
Guided by the Holy Spirit, we commit ourselves to the formation in our Catholic faith at all ages. We will provide a deep and firm foundation for our youth through Catholic education and good example.
We reach out to the greater community through our acts of service and prayer through the intercession of Mary, our Blessed Mother.